Tips to succeed as a First-Time Leader
"A leader is one who knows the way, shows the way and goes the way", John Maxwell.
In today's chaotic, fast-paced and competitive world, being a successful leader requires more than just delegating tasks and giving out orders. Leadership is about bringing out everyone's best potential, taking care of the team's well being, ensuring achievement of goals, creating a safe work environment, setting the right direction, showcasing accountability among other endless aspects. Being a first-time leader is a huge responsibility and can seem daunting; however, here are a few tips that are guaranteed to help you succeed as a first-time leader!
1. Kindness is Underrated.
(Source: Giphy)
When it comes to leading a team, kindness goes a long long way! Kindness is, no doubt, the most important leadership trait. Employees, when they see their leaders putting others before themselves, they tend to commit harder to their goals and help others around them. A positive work environment that encourages kindness and isn't fear-based makes the stage for a stronger team, overall- and this leads to more positive results and creates likeliness for the portrayal of commendable teamwork. When leaders put others first, ultimately, the organisation succeeds.
2. Listen to your Teammates!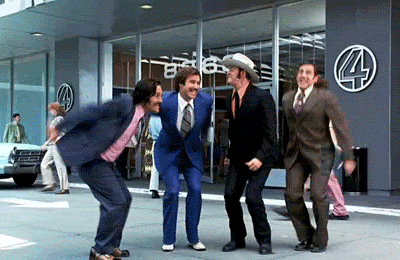 (Source: Giphy)
As simple as it sounds, listening is one of the more overlooked traits when it comes to team management. Often, leaders get so busy dictating that they forget to lend an ear, to sit and listen to the people they work with. It is extremely crucial for a leader to listen to their employees in order to harbour a safe, productive and positive work environment. Listening to your workers will help you understand their working style, their strengths, weaknesses- more importantly, it will make them feel comfortable in sharing new ideas and personal opinions. This will ensure a healthy work-space, it will keep the employees motivated and help the leader plan tasks in the most beneficial manner for team success.
3. Building Trust- 'No trust, No Team!'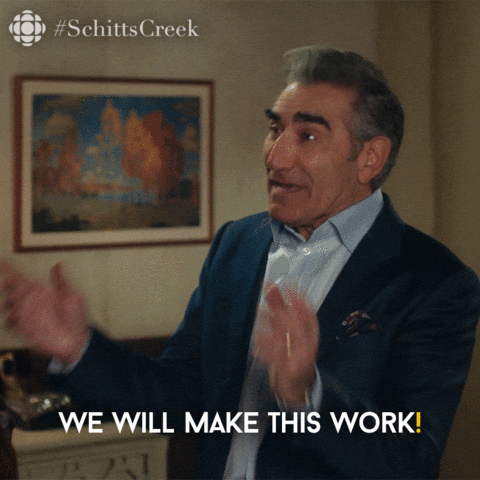 (Source: Giphy)
Trust is possibly the most important form of understanding amongst individuals when set on a common path to achieve common goals and even to simply, co-exist in the same work-space! Lack of trust can contribute to creating a toxic workspace with no creative freedom, poor collaboration, dying productivity, bad communication and no space for innovation. Therefore, as a leader, it is of utmost importance to win your team's trust to harbour a safe, productive and positive work environment that in turn helps harbour success! To strengthen this trust, you may, first of all, make a conscious effort to walk your talk, align your own behaviour with your expectations and keep your promises.
4. Showcase Genuine Encouragement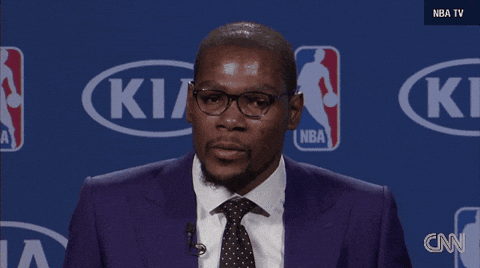 (Source: Giphy)
Encouraging leaders always bring out the best in their people! Encouragement is basically the giving of courage, hope, support and confidence. When people are appreciated and encouraged they feel valued and cared for. This can help boost their self-esteem, self-confidence and even productivity. By making your teammates feel motivated and encouraged you are at the same time, pushing them to believe in themselves, to share new ideas without reluctance, think outside the box and find innovative solutions.
5. Acknowledge that you are always learning!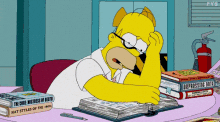 (Source: Giphy)
In the words of John F. Kennedy, " Leadership and learning are indispensable to each other."
Leadership is a never-ending journey, there is never an end-point; just constant change and adaptation in this ever-changing world. Being a leader is something you learn and keep learning throughout your life. Even for experienced leaders, with years in the position, there is a constant need for learning. They can change jobs, have different employees overtime, the environment can shift, and there will be a need to adapt to the changes so they can be the best possible leader. Therefore, acknowledging that along with the others, you as the leader, are learning as well helps put a lot of things into perspective.
Hope this helped you guys to be better leaders in the future!
Want more of our content? Follow us on Instagram @themeetupsg to stay tuned for more tips & tricks!
Cheers,
TheMeetUpSG🎈