Overcoming discouragement while being an entrepreneur


Let's admit it, being an entrepreneur is no easy feat. It can get exhausting, frustrating, and sometimes even lonely. However, it is all part and parcel of being an entrepreneur and just like all bad times, it never lasts 😊.
Trust me, I know exactly how it feels like. When my business partner and I started TheMeetUpSG, we were faced with a handful of backlashes. What hurt more was it came from our closest friends and even families. Although it is true that entrepreneurship can be a lonely road, it is also true that entrepreneurs are one of the strongest people in the world.
So how do we keep hustling while we face discouragement? Here are my top four pieces of advice!
1. STOP being your worst critic!
I am still guilty of this but it is an incredibly unhealthy habit whether you are an entrepreneur or not. I notice many of my fellow entrepreneurs focusing on their failures and limitations instead of celebrating their strengths and small victories. I encourage my industry friends out there to take time at the end of each week to reflect on all positive development and wins. You know what they say, success and failure are a matter of perspective.
2. Take small actions everyday
Sometimes, discouragement is the result of a lack of forward motion in our businesses. How do we get out of this cycle quickly? Simple! Take action, even the smaller ones! If you are struggling with time, no worries! Create a to-do list and slowly start ticking them off. I personally have been practicing this habit for a few months and it has definitely helped me with my time and stress management. Every new action will reinvigorate your optimism and growth!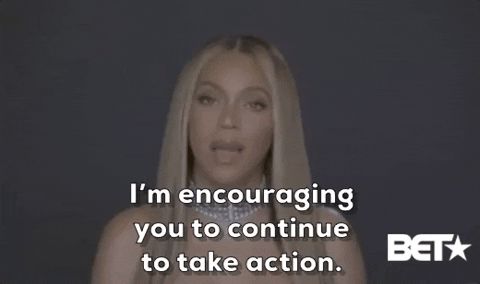 3. Never take negative comments to heart
Do not break your own heart by overthinking people's negative comments. Let me give you a personal example, my parents would tell me I am wasting my time doing my business. My friends would tell me "I am not trying to hurt your feelings but this business is not going to work. You are just going to waste your efforts". Familiar? Yes, we all go through that phase one way or another. However, I like to think of it that their discouraging comments came from their care for us. They just want to shield us from the negative outcomes that entrepreneurship can possibly bring. So instead of taking their comments negatively, just take it with a pinch of salt and turn their comments positively!
4. Replenish yourself
Life can get extremely busy and during these times, we stop taking breaks because we think we can get MORE done. Let me tell you, this is not true AT ALL. Taking a break is not being lazy. Taking a break is taking care of your productivity. Here's my tip! After each completed task, take a 20 minute break! Get out of your work zone, enjoy nature or buy a dessert for yourself!
At the end of the day, you know yourself better than anybody else. Figure out how else you can fight off discouragement while hustling to your fullest potential! Most importantly, do not let anybody bring you down. It is your life, not theirs.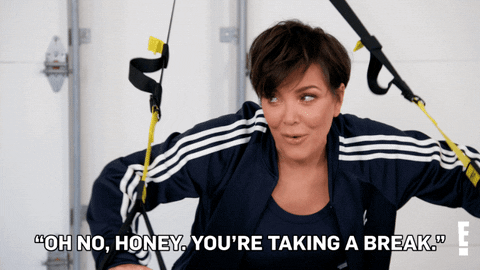 Do not forget to follow us on Instagram @themeetupsg for more tips on entrepreneurship!
Cheers,
TheMeetUpSG🎈