How Can I Sustain My Business
With a fall in international demand due to the pandemic, Singapore may plunge into an earlier than expected recession this year.
How then can businesses flourish amidst this downturn?
In this edition, TheMeetUpSG will share with you 4 simple but highly essential tips that will help entrepreneurs like yourself thrive and keep your business running in an economy brimming with uncertainty.
Now, let's get right into it!
1) Reassess your business model
(Source: Giphy)
As we adjust to a new normal, businesses will inevitably need to recalibrate their operations as well.
Re-evaluate your business plan and marketing strategies.
What are some strengths, weaknesses, opportunities and potential threats of this model in the current economic environment?
Are these strengths and opportunities that you've identified a stumbling block now? If so, what are some changes that need to be made in order to revitalise your business?
2) Cast a wider net
(Source: Giphy)
Is your business solely reliant on a specific group of customers?
If the answer is "yes", then this may be a good time to consider branching out!
Try thinking of how you can broaden the current services or products that you offer. Conduct some market research and identify potential customers that may be related to your business.
Apart from attracting new customers, you should also aim to keep your existing customers for the long haul. Constantly keep in touch with your consumers and ask for feedback whenever necessary. Your continual engagement goes a long way in making them feel valued and satisfied!
3) Keep track of your expenses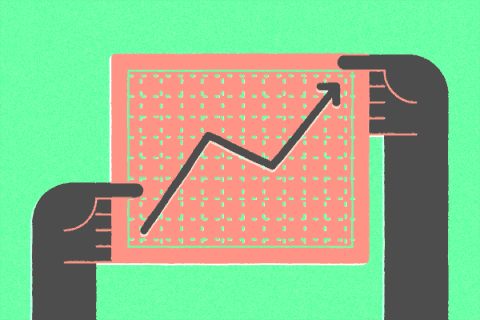 (Source: Giphy)
Regardless of whether you're a budding or full-fledged entrepreneur, expenditure tracking is essential for sustaining, let alone improving your business.
Record down each cost incurred and take note of expenses that have yet to be accounted for. One way to go about this is by simply downloading accounting softwares such as SlickPie and ZipBooks.
However, take note that the free versions of these softwares have their limitations. If you're looking to monitor your cash flows down to the smallest details, we recommend hiring accounting services from companies such as I&S that offer below-market-rate bundles!