Booking an event venue isn't just about gauging the number of guests you'll have. Here are the 5 things you should consider before confirming your corporate event venue.
How to Choose The Perfect Venue For Your Corporate Event
A venue is one of the first few things you need to look into and finalise when planning for your event. It's an important decision that can make or break your occasion. You would not believe the amount of times we have encountered situations where the company booked a small venue for their small-scale event but failed to consider the space needed for their audio-visual (AV) equipment or catering.
You do not want your guests to feel cramped and uncomfortable at your event but you also don't want to book an unnecessarily large space that goes beyond your budget. There are many things to consider when choosing your venue, so here are some questions to ask yourself before you confirm your booking.
1. Type of Event
Unfortunately, you can't just book a venue based on the number of guests at your event. The type of venue also depends on the nature of your corporate event and the activities you planned to have. Conferences and full-day workshops are usually low-traffic events that don't need the extra space to move about. But if your event requires intermingling and networking, you'll need a bigger space so it doesn't feel too crowded when guests are moving from table to table.
(Source: Giphy)
2. Number of Guests
Of course, the number of guests will help you determine the size of your venue. It is best to enquire with the venue management about their room capacity. However, if the room has a capacity of 50 pax and your event has 50 guests, don't be too quick to book it. You'll also have to consider the space needed for food and AV equipment, if you are having those at your event.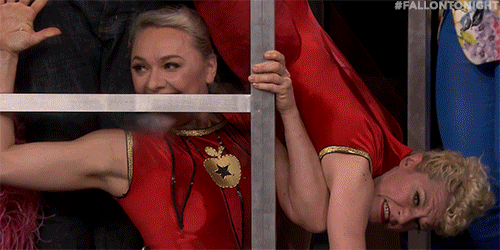 (Source: Giphy)
3. Location
When choosing a location, you want your venue to be easily accessible by your guests. This usually means somewhere in a centralised area or a location that is accessible by public transport. If it's a corporate event, guests may prefer driving to the location. You'll want to enquire about parking spaces in the venue's vicinity and request for complimentary parking coupons for your guests.

(Source: Giphy)
4. Audio-visual equipment
Corporate events tend to require AV equipment, especially if there are presentations and speakers. It's best to check with your venue management if they offer complimentary AV support. If the equipment is already on-site, you don't have to consider the extra space you may need for it. If your venue doesn't offer the service, you should book a larger venue to accommodate the equipment.

(Source: Giphy)
5. Catering
For events that require a food spread and refreshments, check with your venue's management if they offer buffet or bento services. Booking a venue that caters food saves you the trouble of sourcing for external catering. Generally, a buffet spread will require a larger space while bento boxes can be served in smaller venues.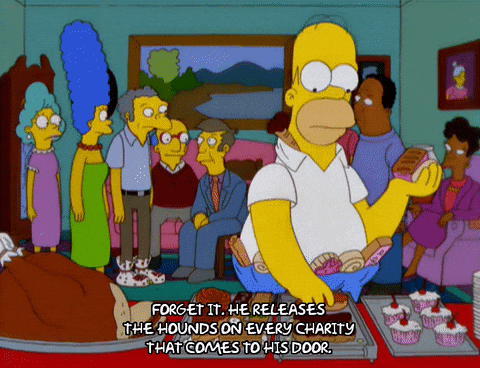 (Source: Giphy)
Hire an Event Planner in Singapore to Book The Perfect Venue for Your Event
Booking a venue can be stressful when you've got a lot to consider. Overlooking one factor can affect the rest of your event, which is where event management companies come in. Event planners have the experience to access your event flow and choose a venue that is best suited for it. For an extra helping hand, get in contact with TheMeetUpSG to guarantee a smooth and successful corporate event.